Get your local organic produce through our Fredericksburg and Farm Buyers' Club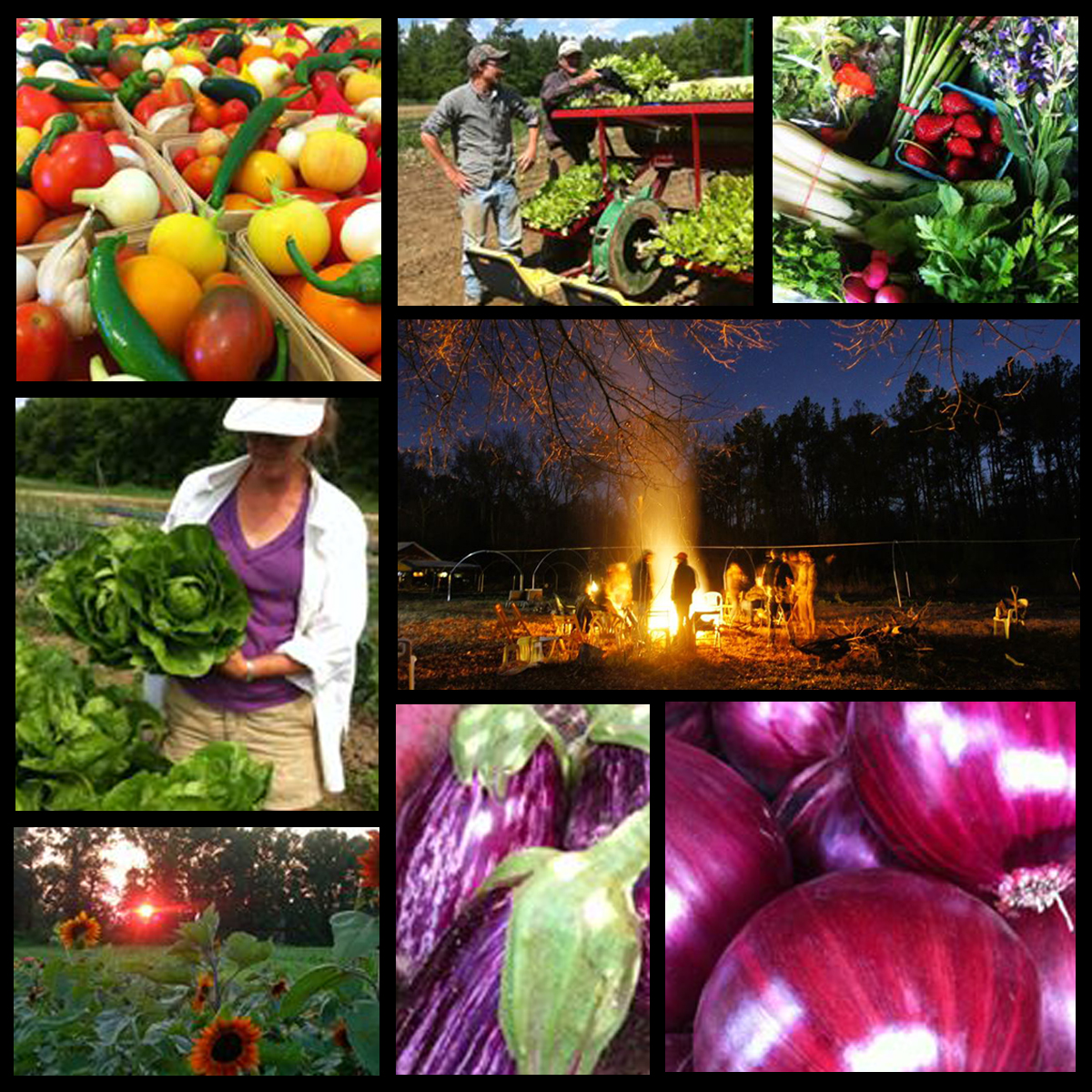 Like a csa - but you choose when, what, and how much.
Every other week, you'll receive a harvest email with what's available from the farm. It's like a CSA, except you pick what you want, and you pay as you go!
There's no commitment, no requirements, and we'll only email you with our very best stuff. This way, you won't have to fight the market traffic or guess whether we'll be there - just place an order, and pick up your vegetables!
Pick-up is either downtown Fredericksburg or at the Farm.
Here's a taste of what you might see in your harvest emails:
(Note: not all these crops grow in the same season!)
Peppers — Green bell peppers
— Assorted hot peppers (fresh)
Popcorn
Radishes
Watermelon
Daikon: $3.50/lb.
Salsa kits
Salad Mix
Sweet Potatoes: $2/lb.
Tomatoes!
Sungolds
Artisans
Slicers
Juliets
Turnips: $3.50/bunch
Winter squash (butternut, delicata, or spaghetti)
Zucchini
Asparagus
Arugula
Beets
Bok choy
Cabbage (green)
Chicory mix (endive, escarole, radicchio)
Cornmeal, heirloom - sold out
Cucumbers
Eggplant
Elephant Garlic
Field beans & peas (fresh or dried and shelled)
Black beans
Crowder peas
Black-eyed Peas
Garlic chives
Head lettuce: $4.50/head
Heirloom mint
Mustard greens: $4/bunch
Onions
Starting in 2019, we may offer a Buyer's Club in Williamsburg, too!